" LIFE IS LIFE ~ YOU HAVE TO ENJOY IT ~ ALOHA ~
~ LOOK FOR THIS WONDERFUL BLOGS ~ LOOK FOR THE MAGIC ~
Cintra Pirata ~ aloha oe ~
"Quit days in Clichy.." ~ True Epicureanism: ~ aloha oe ~ Cintra Pirata the Art Spy *
http://www.dushowwsite.xpg.com.br/It.mp3
Time After Time - The City of Angels - Cyndi lauper Cover (with lyrics)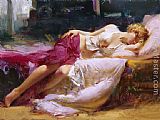 "In Search of Lost Times.." ~ Marcel Proust Mrzotyi Cintra Pirata aloha oe!! ~ portrait**
The Apokalypse 2012 ~ the mayan predictions of doomsday and The Cassandra Syndrome

"The era of piracy in the Caribbean" ~ Create funny pictures with your photos on enjoypic ~ mrzotyi41~ aloha oe!!
Rudolf II, Holy Roman Emperor by Cintra Pirata ~ aloha oe*
"Think about your own battle style.."
~ The circus princess in aktion ~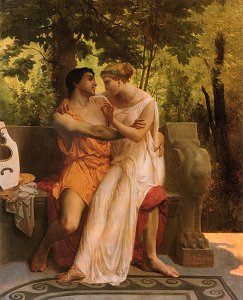 What news pussy cats: REMEDIA AMORIS - cutie story how Ovid gives advice...
In the Amores,
published about 18 BCE,
Ovid portrays the evolution of an affair with a married woman
named Corinna. It is unclear as to whether this is fictional or autobiographical, but it is obviously based on the experiences of a sophisticated lover
.

The Ars Amatoria,
published about 1 BCE, is a guidebook for seduction; it includes many tips and tricks which would not be out of place in a modern dating manual, while giving intimate vignettes of daily life in Ancient Rome. The first two books are written from a male point of view; the last book, which was probably written at a later date, is addressed to women. It is believed that this work, which celebrates extramarital sex, was one of the reasons that
Ovid was banished by the Emperor Augustus
,

who was attempting to promote a more austere morality..
"Art Spy" ~ aloha oe*
hhttp://www.youtube.com/user/MrZotyi41ttp://mrzotyi.blogg.se ~link
http://www.youtube.com/user/MrZotyi41 ~ my own music blog/ link
< follow my new blog ~ http://nattstad.se/tommy.ritterland ***
<
https://apps.facebook.com/blogkeen/default.aspx ~ connected to facebook ~ aloha //Cintra Pirata*
<
http://www.blogkeen.com/visit_blog.aspx?nsuser=tommy.ritterland
< <div class="TmTS4d"></div> ..DO YOU WANT TO KNOW A SECRET.. < look <
< http://www.blogger.com/home ~ her you find all favorite blogs ~
Cintra Pirata My favorite love songs ~ longplay ~
http://mrzotyi41.tumblr.com/
<
✿.✿(¯`·.¸ ♥ TWILIGHT TIME ♥ ¸.·´¯)✿.✿ THE PLATTERS ~ with lyrics
Sensual Dreams
~
sen·su·al·i·ty